What should be the hairstyles for girls in school? Comfortable, fast and, of course, beautiful. A young fashionista should feel confident throughout the day and look neat. Here are the best hairstyles for hair of different lengths.
Hairstyle to school in 5 minutes with your own hands
How is the schoolgirl's morning? Most likely, at an accelerated pace. Therefore, in a personal piggy bank, there must necessarily be several ideas for the rapid creation of a hairstyle. You can do to yourself not only a ponytail. There are lots of charming options, the creation of which will take no more than 5 minutes.
Classic knots on the hair
To make this easy hairstyle you will need a hair elastic, comb and 2 minutes of free time.
Creating a hairstyle with classic knots:
The hair is combed and divided into 2 equal parts.
A classic knot is tied from strands, then a second knot, a third knot. You can do as long as the length permits.
The end is fixed with an elastic band. You can use imperceptible silicone or smart and bright.
No less interesting is the option with a silk ribbon, which is similarly tied with knots along with strands.
Convenient and fast beams
A bunch is a classic and very fast hairstyle. To do this, you will need an elastic band and a pair of hairpins. Hair gathers in the tail, twist the bundle and that's it. You can not remember them during the whole school day. Also, this option will help out, if after the lessons you need to go to the sports section or to the gym, but there is no time to change. Because of the presence of hairpins, this hairstyle is more suitable for high school students.

Beam – a snag or a bundle with a bagel
This hairstyle is a real salvation if the hair is not long enough or thick. To create the beam you need a special foam ring (bagel). There are adaptations for a rare head of hair, they are already covered from above with artificial hair, and you just need to find the right color.

How to make a bun with a bagel:
Make a ponytail. To make the volume you can scratch the strands at the roots.
Put on a rubber bagel.
Distribute evenly the hair on a bagel and fix it on top with an elastic band.
The ends can be braided in a braid or make a tourniquet and wrap around the beam.
Lock with a pin or an invisible one.
A twisted beam and a master class of a homemade bagel No bagel?
No problem! It can easily be made from an ordinary sock. You just need to trim the end and roll it as in the photo. It is better to use a sock to tone the hair.

How to make a swirling beam:
Similarly, a tall tail is made.
The hair is pushed into the bagel, but not to the end.
The strands are distributed around and wind on a bagel, then it gently turns from the inside out, the hair is wound with a roll.
It is important when performing such a beam to ensure that the hairs are not knocked out from the total mass and do not spoil the overall look of the hairstyle.
A simplified version of the Greek hairstyle
Such a hairstyle stands out from the crowd and it seems that it is done only by a professional hairdresser. But in fact, a simplified Greek hairstyle is done in a few minutes. Great for hair just below the shoulders.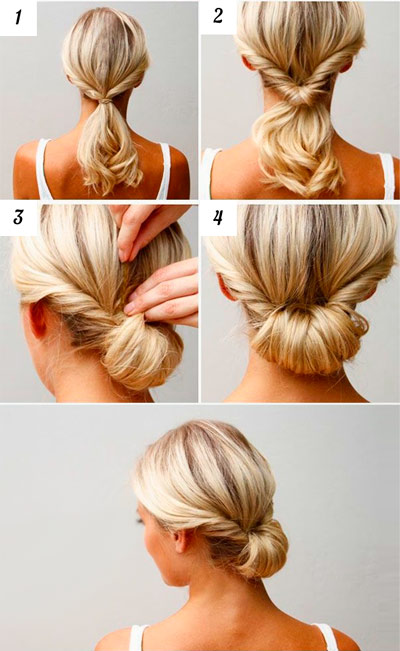 How to make a simplified Greek hairstyle:
A low tail is made, fixed with an elastic band.
The tail is scrolled between the elastic band and the head.
The ends are filled in the formed pocket, are fixed by invisibility.
If there is little time, then you can complicate your hair. To do this, you need to make two pigtails (or flagella) on the sides, which will end with a low tail, then follow the description.
Hairstyles for long hair
Long hair is a huge field for flying fantasy. There are many photo and video hairstyles for girls in school. Most of them are from braids. All kinds of weaving are now at the peak of popularity and are great for the school. The hair is removed from the face and the braids keep the shape well throughout the day.
Braid of three braids
It's very easy to make this wonderful hairstyle. It is based on the classic three-strand braid, which even a child can do.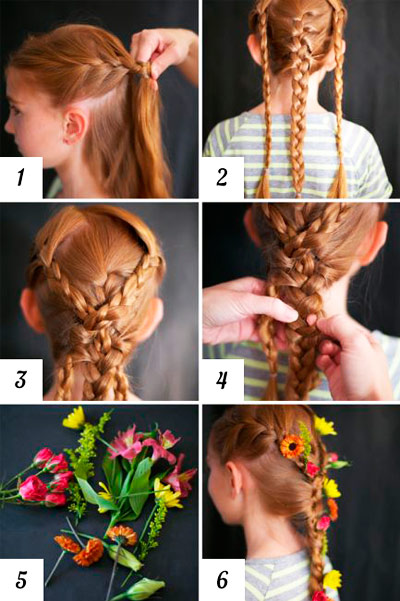 Stages of weaving braids from three braids:
At the top of the hair are divided into 2 parts, and each of them spits a braid with pickings in French. If the bangs are long, then it can also be used.
After 3-4 bindings, the usual pigtail is made of three strands. The end is fixed with an elastic band.
Similarly, the second braid is trickled.
The middle pigtail is padded from the bottom of the hair. It starts with side pickings, ends with a classic weaving.
The upper thin pigtails are threaded into the links of the middle. Forms an unusual weaving.
The hairstyle is suitable for every day, but if it is supplemented with flowers, then a festive version will turn out.
Spit Heart
A great option for those who have the skills of French weaving. The hair is made of braids in the form of a heart, at the bottom it gathers in a braid. Itself will be difficult to make a braid in the form of a heart since it requires a symmetrical arrangement of the halves. Also, the hairstyle can be made from flagella.

Tail + Spit = a beautiful and practical hairstyle for the school
This option combines tail and weaving. Perfect for thick hair. If they are thin, then the tail will not look very interesting, but then you can wind the curly hair.

How to make a haircut:
Divide the hair into 2 parts.
From one to make a tail, and from the second – a pigtail.
Scythe wrap the base of the tail and fasten it with a barrette.
This option is perfectly combined with hair clips and looks very interesting!
Hairstyles for medium hair
Hairstyles for girls with medium-length hair also have a huge number of options. Also, as with long hair, you can actively use tails, bundles, pigtails, and flagella. Complementing them with ribbons, bows, hair clips and bandages, you can look every day in a new way.
Greek hairstyle with the bandage
A wonderful option for an average hair length is a hairstyle with a bandage in Greek. The elastic band is put on the head and strands are alternately refilled in it. This option is suitable even for hair, the length of which does not reach the level of the shoulders.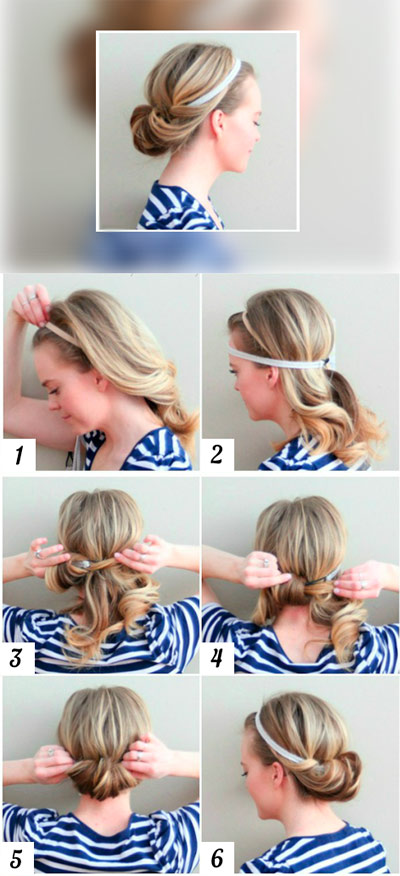 Hairstyles for short hair
Short hair does not provide opportunities for braiding fashionable braids, but you can make mischievous tails and use different accessories. Ribbons, bands, and bandages will not only become an ornament but also help to remove hair from the face. Hairstyles for girls with short hair can be very interesting and unusual.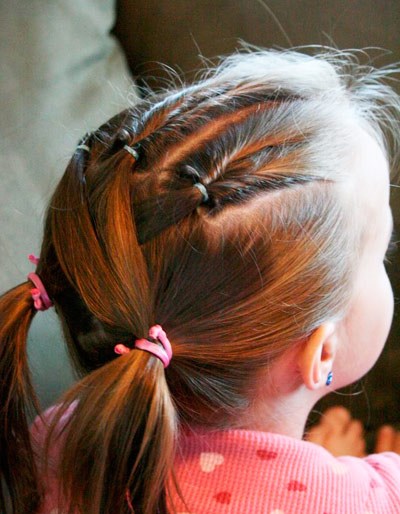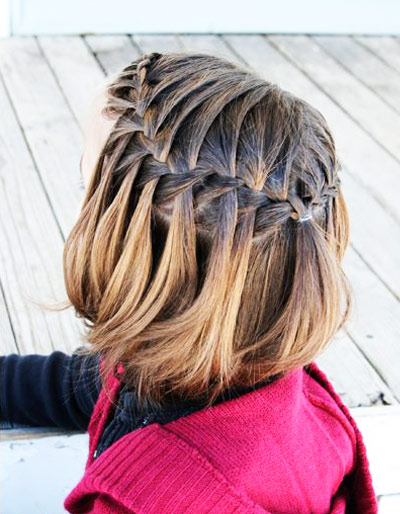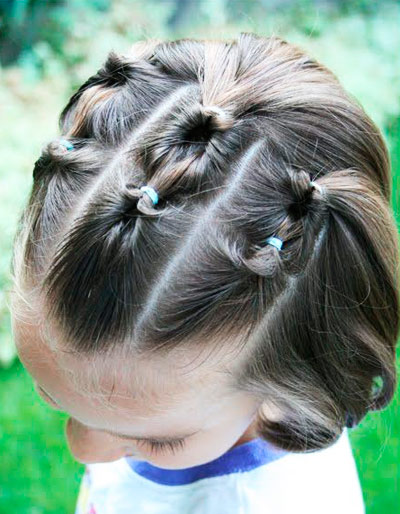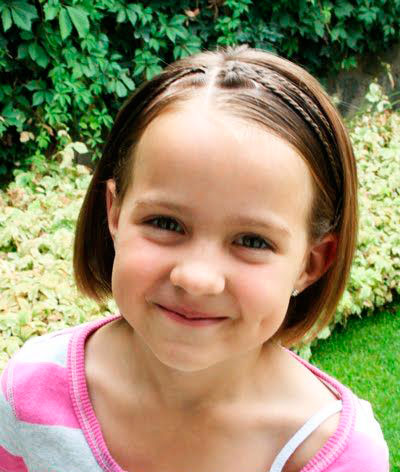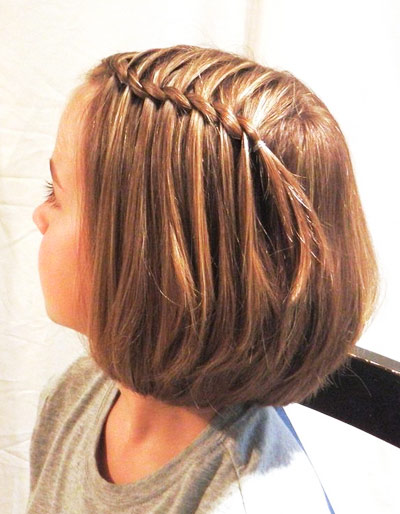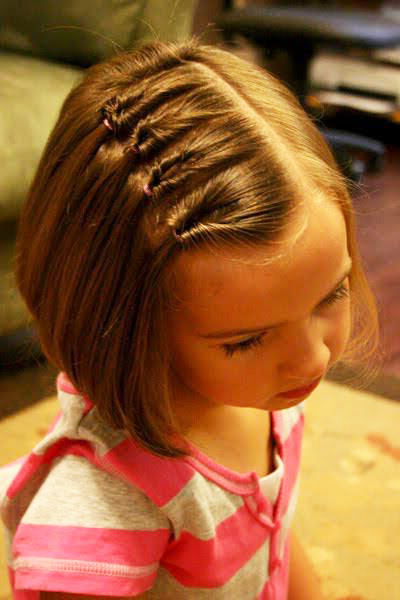 Beautiful hairstyles for girls from 9 to 13 years old
There are days when you want your daughter to look especially beautiful and elegant, for example, on her birthday or on a school matinee. In this case, you need to make an elegant hairstyle. Among all the variety of the most winning will always be braids and curls.
Original weaving
The braids are great for school. To master their fulfillment under the power of each. In addition to the classical weaving of three strands, there are other, very interesting options.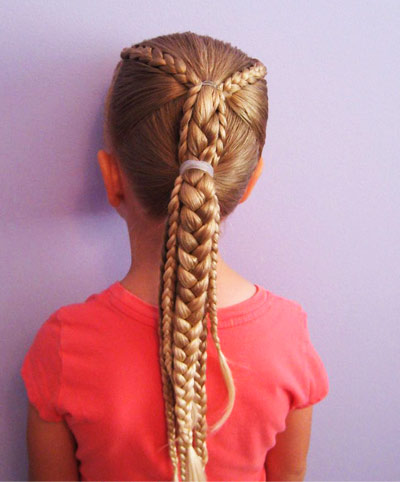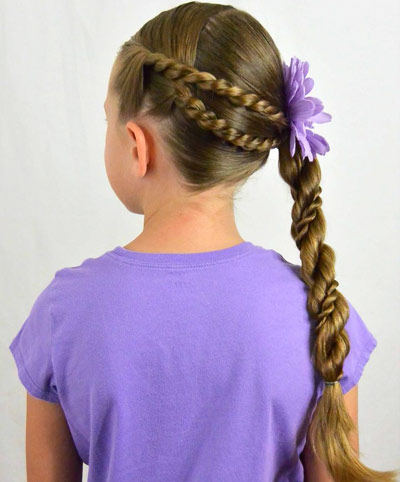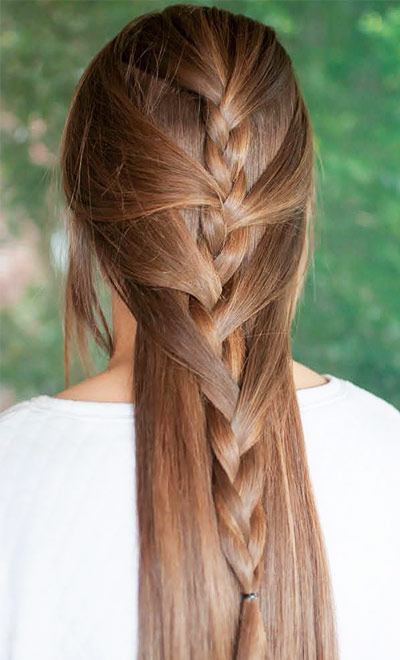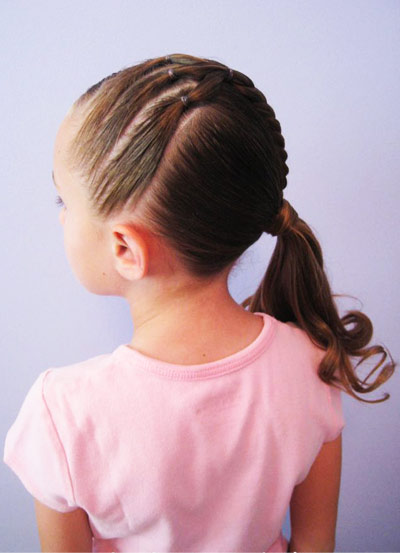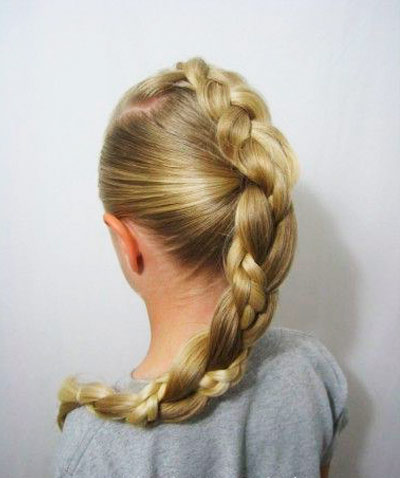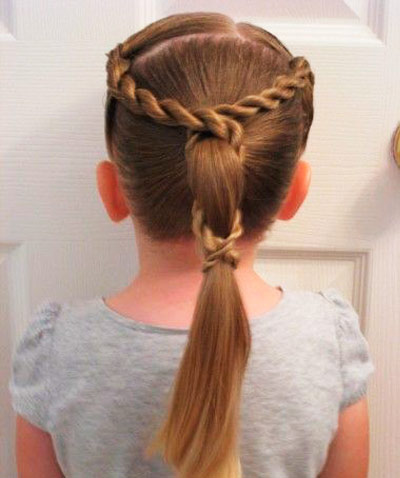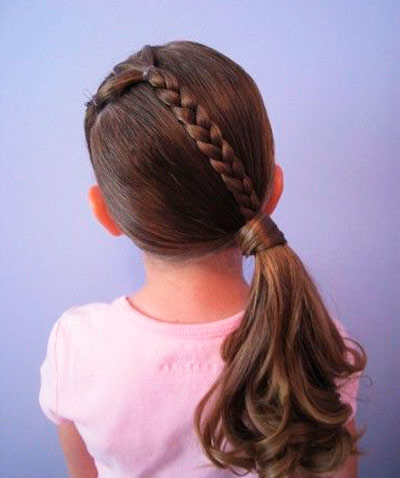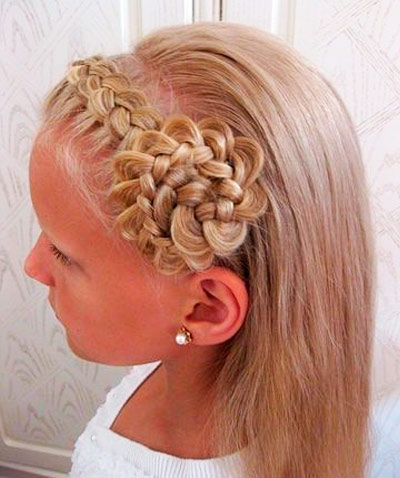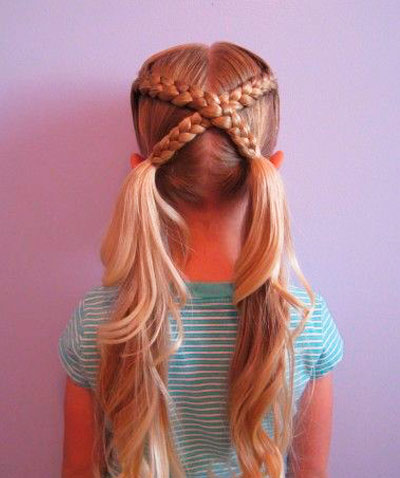 Types of braids:
French simple and reverse (inverted)
Fishtail
Waterfall
Scythe from 4, 5, 6 … strands
Scythe with ribbons
Having mastered at least 2-3 kinds and changing the location of the weaving, you can make a huge number of elegant and everyday hairstyles, which are perfect not only for school everyday life.
Beautiful curls – it's easy!
On the second place in popularity – ringlets. They can be made with forceps, iron, curlers, pigtails, with the help of flagella. There are a lot of options. For example, waving forceps through foil makes it possible to get very beautiful and interesting curls. And in a short time.

But we want to warn you immediately that the regular use of heating devices spoils the hair. Also at a young age, you should not actively use the styling products, as not all are safe. Still, ringlets are best done only in special cases.
Hairstyles for the school a lot. Simple and complex, fast and painstaking, on the hair of different lengths. First of all, when choosing the right option, you should give preference to comfort. Hair should be removed from the face and do not require numerous adjustments during the day.